Madhuri Dixit and hubby Shriram Nene chilling together with Mello during lockdown is so cute (Latest Trending News)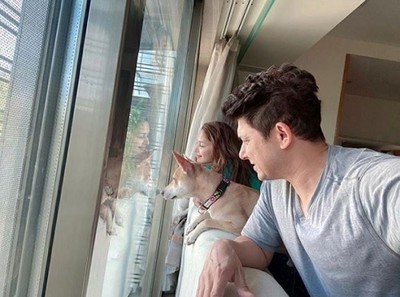 Madhuri Dixit and hubby Shriram Nene chilling together with Mello during lockdown is so cute
Bollywood popular husband and wife Madhuri and Nene are having quite good times together during the lockdown.
Having quality time together with their pet dog Carmelo aka Mello, Madhuri Dixit and hubby Dr. Sriram Nene posted their pic to the Instagram.
Madhuri Dixit and Sriram Nene have always set an example by managing their professional and personal life so perfectly along with taking care of their two sons.
Madhuri Dixit's strong bond with Arin Nene and Ryan Nene
At the same time, Madhuri Dixit also shares a strong bond with her sons Arin Nene and Ryan Nene even when she is so much busy with her profession.
During the lockdown, Madhuri and Nene both are giving equal quality times to each other.
Stay tuned to Serialgossip.com for latest trending news.
Latest Madhuri Dixit And Sriram Madhav Nene Updates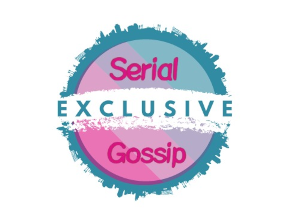 Kahan Hum Kahan Tum: Couple Madhuri Dixit & Dr. Nene inspired Rohit Sonakshi Love Story
Kahan Hum Kahan Tum: Rohit (Karan V Grover) and Sonakshi (Di...