Coolie No. 1 Remake to see Varun Dhawan and Sara Ali Khan as Love Couple (Latest Trending News)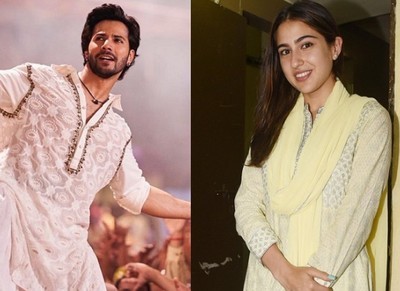 Varun Dhawan and Sara Ali Khan step in shoes of Govinda and Karishma Kapoor for the remake of Coolie No. 1
Bollywood Actor Varun Dhawan is going to kick start his new project and that is the remake of 'Coolie No.1'.
Varun Dhawan is going to play the character of Veteran Actor Govinda, who featured in 1995 film Coolie No.1.
Coolie No. 1, directed by Varun Dhawan's father David Dhawan is going to have its sequel.
Talking about his character in the film, Varun Dhawan is hell excited for his challenging role and he feels honored and grateful to be a part of the remake.
On the other hand, Actress Sara Ali Khan will be playing the role of Karishma Kapoor in the remake.
Coolie No. 1 release details
The remake of Coolie No.1 will hit the theatres by May 1, 2020.
Varun Dhawan and Sara Ali Khan's onscreen love and romance in the remake of Coolie No. 1 will surely win the viewers heart.
Keep following us for more Bollywood updates.
Latest Coolie No. 1 Remake Updates