Udaan: Imli's suicidal attempt create turmoil in Chakor-Suraj's happy go lucky life (Latest Update)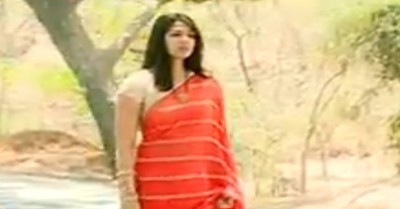 Imli's (Vidhi Pandya) suicidal attempt create turmoil in Chakor (Meera Deosthale) and Suraj's (Vijayedra Kumeria) happy go lucky life in Udaan
In the upcoming episode of Udaan which airs on Colors there have been a variety of twist on the current scenerio track.
Imli gets fed up of Vivaan's doubtful nature and decides to end her life so that Imli can have some peace.
Vivaan on other end is being filled with enmity with Imli on the feeds of Ragini's evil plan.
Imli with heavy heart take this decision of doing suicide and also does all the preparations for the same.
Chakor-Suraj safeguard Imli's life
As Imli was going to do suicide suddenly Chakor and Suraj reached the place and pulled Imli off the cliff.
On eyeing Imli's state Chakor and Suraj decided to clear all the misunderstandings amid Vivaan and Imli.
It would be interesting to watch as to how would Chakor and Suraj's team prove Vivaan's doubts regarding the child to be aimless?
Stay tuned for further details and developments in storyline.
Latest Udaan Updates