YHM: Ishita signs divorce papers with secret motive Simmi Mihika clean bowled (Upcoming Story)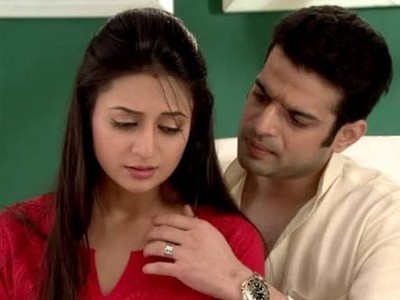 Yeh Hai Mohabbatein: Ishita (Divyanka Tripathi) signs divorce papers with secret mission against Simmi and Mihika (Avantika Hundal)
The upcoming episode of Star Plus popular daily soap Yeh Hai Mohabbatein is up for some interesting twist and face off amid Ishita and Simmi.
Simmi and Mihika had smartly convinced Raman for marriage using Pihu, Raman also agrees for same siding Ishita's love.
Simmi and Mihika will now plan to get Raman and Ishita divorced and Simmi will take Raman's sign on the divorce papers.
Mihika will thus throw these papers on Ishita's face and asks her to sign them, Ishita is shattered but will finally agree to sign papers.
Ishita and Raman's divorce syappa
Ishita didn't agree to sign papers just to save Raman's company but with her secret mission as she knows that court gives couple time before divorce.
Ishita wants to get that time and also to make Raman learn that he is married and thus Simmi, Mihika are going to soon face check mate.
Stay tuned for more exciting updates on the upcoming episodes only on serialgossip.com
Latest Yeh Hai Mohabbatein Updates