Kesari Nandan: Kesari stuck in deathly disaster gets drowned alive, Jagat astonished (Upcoming Story)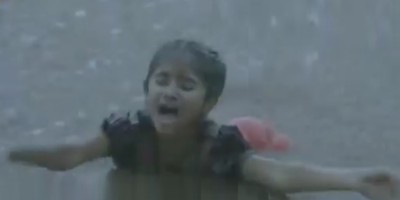 Kesari Nandan: Kesari's life in deathly danger amid drastic storm
Kesari's (Chahat Tewani) life seems struggling with many unexpected challenges...
Colors newly launched show 'Kesari Nandan' is witnessing a very inspiring story of a little girl Kesari Nandan.
Where Hanumant (Manav Gohil), Masa and the family keeps Kesari away from wrestling,
Kesari wants to study and wants to becomea proud wrestler alike her father Hanumant Singh.
Meanwhile, Kesari gets stuck in deathly disaster when she goes out in the field.
Jagat fails to save Kesari
The environmental disaster and heavy floods and storm trap Kesari and she gets drowned in water.
While Jagat reaches on time to save Kesari but fails and Kesari gets drowned in water.
Will Kesari survive?
Stay hooked to Serialgossip.com to know how Kesari will defeat this deadly danger.
Latest Kesari Nandan Updates