Patiala Babes: Babita's new venture Hanuman turns secret admirer (Upcoming Episode)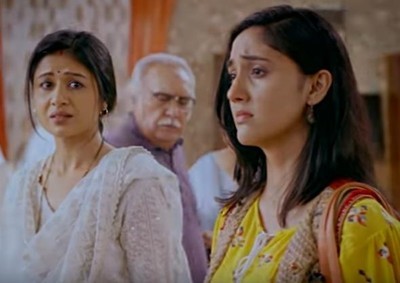 Patiala Babes: Babita's new venture Hanuman turns secret admirer
In the upcoming episode of Sony TV popular show Patiala Babes loyal viewers will get to witness interesting drama.
It seems Babita (Paridhi Sharma) is finally done with Askhok and does not keep any expectation with him.
Babita wants to take care of Mini (Ashnoor Kaur) and fulfil all duties towards her.
Babita thus wants to start working but does not find any job due to zero experience.
Thus Hanuman decides to help Babita and tries to get some influence.
Hanuman proud seeing Babita's courage
Soon Babita will be seen working on her new venture all thanks to Hanuman's help.
Now it would be really interesting to see if Babita succeeds in her new venture or no.
Keep reading for more updates on Patiala Babes.
Latest Patiala Babes Updates