DivyaDrishti: Ishqbaaz Fame Karan Khanna (Shikhar) roped in as Divya's lover boy (Latest Trending News)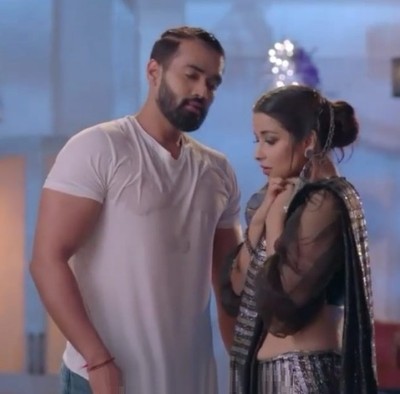 DivyaDrishti: Ishqbaaz Fame Karan Khanna (Shikhar) roped in as Divya's lover boy
The recently launched supernatural show of Star Plus, DivyaDrishti is going to add another twister in the tale with a new entry.
Actor Karan Khanna famous for his negative role in Star Plus show Ishqbaaz, has been roped in DivyaDrishti.
So far we have seen that Divya is taking much interest in Rakshit (Adhvik Mahajan) while Rakshit's destiny is linked with Drishti (Sana Sayyad).
Meanwhile, Sachini again brings the storm to find Divya and Drishti while in the same storm, Shikhar (Karan Khanna) makes his dashing entry.
Shikhar goes loves boy behind Divya
Divya falls in swimming pool and starts losing her breathe that Shikhar jumps into water and rescues Divya.
Though Divya ignores Shikhar, Shikhar falls in love with Divya at first sight.
Let's wait and see how Divya and Shikhar's love story will begin.
Latest Divyadrishti Updates