Silsila Badalte Rishton Ka 2: Pari starts dreaming her love life with Ruhaan, crucial time for Mishti (Upcoming Twist)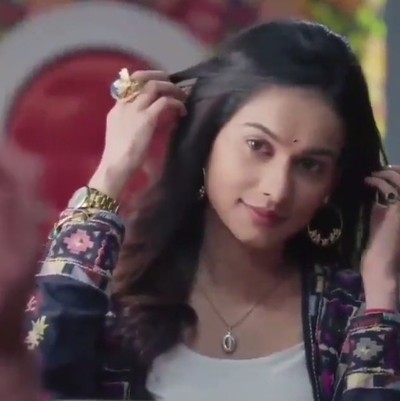 Silsila Badalte Rishton Ka 2: Pari starts dreaming of her love life with Ruhaan, shocking consequences ahead
The Season 2 of popular Colors series Silsila Badalte Rishton Ka seems to groove love triangle amid Ruhaan, Mishti, and Pari.
Yet now Ruhaan has fallen in love with Mishti but soon he ends up getting heartbroken as Mishti gets engaged to Veer.
While on the other side, Pari is falling in love with Ruhaan.
However, Pari has no belief in love, Ruhaan's entry in her life has made her realize the feeling of love.
And now it seems that the day has come when Pari found her perfect match.
Ruhaan's love for Mishti
Though Veer is Ruhaan's friend and Ruhaan loves Mishti who is now Veer's fiancee,
Pari's love for Ruhaan is going to add another interesting twist in the tale.
Let's wait and see for what happens next in the show.
Latest Silsila Badalte Rishton Ka 2 Updates