Kasauti Zindagi Ki 2: Anurag's love romance with Komolika hatching his secret plan against Prerna (Upcoming Episode)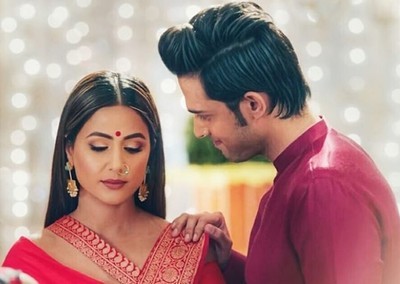 Kasauti Zindagi Ki 2: Anurag's love romance with Komolika hatching his secret plan against Prerna
The viewers and the avid fans of Kasauti Zindagi Ki 2 will see Anurag's secret strategy against Prerna.
Anurag truly loves Prerna but doesn't want her to stay with him and that just because of dangerous and evil Komolika.
Anurag thus decides to earn Prerna's hatred and make her forget him.
And the war begins amid Prerna and Komolika for Anurag while Anurag to earn Prerna's hatred.
Anurag gets close to Komolika
Anurag is still in Komolika's control while Prerna is unaware of Anurag's innocence and thus believes that Anurag betrayed her.
Anurag gets close to Komolika and romances with her before Prerna while making Prerna jealous.
Prerna feels upset yet fights back Anurag and Komolika while showing her right on Anurag.
Let's wait and see for what more happens next.
Latest Kasauti Zindagi Ki 2 Updates