Patiala Babes: Ashok Babita at loggerheads for Mini's life changing decision (Upcoming Episode)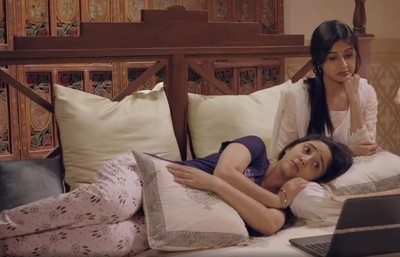 Patiala Babes: Ashok Babita at loggerheads for Mini's life changing decision
In the upcoming episode of Sony TV popular show Patiala Babes loyal viewers will get to witness shocking twist as Ashok Babita (Paridhi Sharma) at loggerheads for Mini's (Ashnoor Kaur) life changing decision.
It seems Mini needs father's signatures on some important papers sent for college.
Hence Mini goes to meet Ashok seeking his help where selfish Ashok refuses to Mini.
Post this Meeta explains Ashok to not play with his daughter Mini's life and requests him to sign the papers.
Babita refuses taking Ashok's help for Mini
Thus Ashok goes to meet Mini home where he meets Babita.
Furious Babita and Ashok gets at loggerheads where Babita refuses taking Ashok's help.
Let's see how Babita will solve this problem of Mini.
Keep tuned to serialgossip.com
Latest Patiala Babes Updates