Patiala Babes: Major confrontation amid Hanuman Babita over Mini (Upcoming Episode)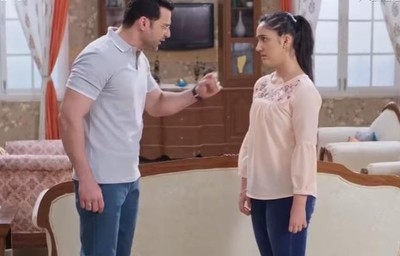 Patiala Babes: Major confrontation amid Hanuman Babita over Mini
In the upcoming track of Sony TV show Patiala Babes loyal viewers will get to witness interesting drama with major confrontation amid Hanuman Babita (Paridhi Sharma) over Mini (Ashnoor Kaur).
It seems Mini is busy getting trained from Hanuman.
Furthermore, Mini refuses to eat food made by Babita and has to maintain her diet by eating boiled food and salads.
Babita gets irked and upset as Mini only obeys Hanuman and not Babita.
Hence furious Babita confronts Hanuman over snatching her daughter and interfering in their personal space.
Babita fails to understand Hanuman and Mini's bond
It would be really interesting to see what happens next on the show.
Will Babita be able to understand Hanuman and Mini's bond?
Let's wait and watch.
Latest Patiala Babes Updates