Aapke Aa Jane Se: Sahil Vedhika dead Shitij finally arrested in murder case (Upcoming Twist)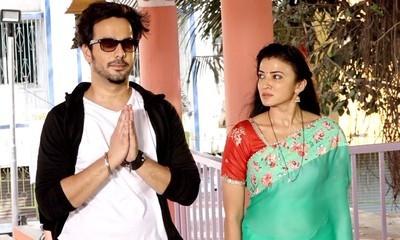 Aapke Aa Jane Se: Sahil Vedhika dead Shitij finally arrested in murder case
In the upcoming episode of ZEE TV popular show Aapke Aa Jane Se loyal viewers will get to witness interesting drama as Sahil (Karan Jotwani) Vedhika (Suhasi Dhami) dead Shitij (Manish Goplani) finally arrested in murder case.
It seems Arya finally gets to see Shitij's real side.
Arya feels guilty for distrusting Sahil and Vedhika while they were always right.
Shitij to exact his revenge tries to attack Vedhika but Sahil saves her on time.
Shitij arrest in Sahil Vedhika's murder case
Shitij gets arrested but the he tries to flee away.
Further Shitij manages to attack both Sahil and Vedhika shooting them together.
Sahil Vedhika fall off the cliff and die.
Is this the end of Sahil Vedhika's love story?
Let's wait and watch.
Latest Aapke Aa Jane Se Updates