Yeh Rishtey Hai Pyaar Ke: Mishti to unite made for each other Kunal Kuhu (Upcoming Episode)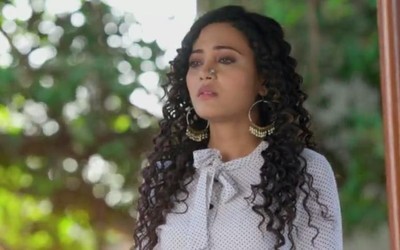 Yeh Rishtey Hai Pyaar Ke: Mishti to unite made for each other Kunal Kuhu
Star Plus show Yeh Rishtey Hai Pyaar Ke will showcase interesting twist and turn in the upcoming episode.
It was earlier seen that Kunal (Ritvik Arora) force his idea on Mishti (Rhea Sharma) where he wants Mishti to obey him.
Mishti falls in huge dilemma where she does not want to live life under pressure.
Mishti likes Abeer (Shaheer Sheikh) but has not fallen in love with him due to her marriage being fixed with Kunal.
On the other side Abeer has realised his love but heartbroken.
Heartbroken Kuhu's small wish to get fulfilled by Mishti
This side too Kuhu (Kaveri Priyam) is heartbroken as Kunal is marrying Mishti.
Kuhu wants Kunal in her life and makes a wish which will not be fulfilled.
But Mishti promises Kuhu to fulfil her love wish.
Let's see how Mishti unites Kunal and Kuhu.
Latest Yeh Rishtey Hai Pyaar Ke Updates