Kulfi Kumar Bajewala: A new fierce war to begin between Kulfi and Amyra (Upcoming Twist)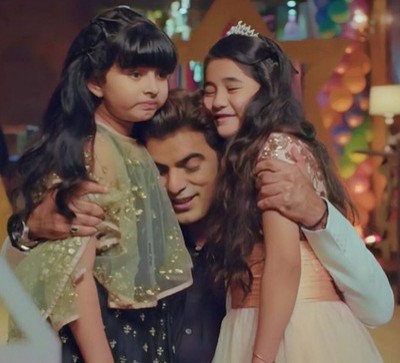 Kulfi Kumar Bajewala: A new fierce war to begin between Kulfi and Amyra
Coming up a really high-intensity track in 'Kulfi Kumar Bajewala' will see a new war beginning between Kulfi and Amyra.
With Amyra learning about her real father Tevar, Amyra is turning negative against Kulfi.
Amyra is still not ready to accept Kulfi as her sister that new trouble is coming forth.
Mia has once again returned back to create ruckus in Kulfi and Amyra's life.
Mia's new plan putting Amyra Kulfi at risk
Mia has cracked a deal with Sikandar where she wants to make Kulfi a superstar.
But Sikandar wants Mia to launch Kulfi and Amyra together as he wants Amyra and Kulfi to reconcile their relationship.
But let see what this new fierce will bring in as Amyra has determined to not let Kulfi win stardom.
Stay ahead with serialgossip.com
Latest Kulfi Kumar Bajewala Updates