Kahan Hum Kahan Tum: Past villain's evil eyes on Dr. Rohit and Sonakshi's blooming love (Upcoming Twist)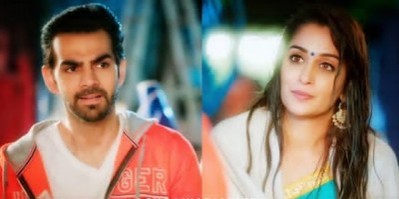 A mysterious person brings Rohit Sonakshi on loggerheads in Kahan Hum Kahan Tum
Star Plus leading soap 'Kahan Hum Kahan Tum' is going to bring further a very challenging time for Dr. Rohit (Karan V Grover) and Sonakshi (Dipika Kakar).
Dr. Rohit and Sonakshi's misunderstanding were about to end,
That suddenly a new storm hits their grooving relation when Sonakshi gets arrested due to Sippys.
Trouble time for both Dr. Rohit and Sonakshi
It seems that Rohit's sister-in-law is not at all ready to let Sonakshi go so easily.
The lady has hold grudge against Suman for creating drama in Sippy hospital on the day when Sonakshi goes missing.
Sonakshi will thus get arrested while then only new trouble will hit Dr. Rohit when Suman will file an FIR against on him.
Will the couple misunderstandings come to end?
Or the mysterious villains will run their love story just before the start?
Stay tuned for the next update.
Latest Kahan Hum Kahan Tum Updates