YRHPK: Kunal Kuhu's selfish ploy to destroy Abeer Mishti's budding love (Upcoming Story)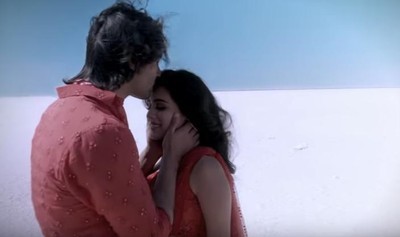 Yeh Rishtey Hai Pyaar Ke: Kunal (Ritvik Arora) Kuhu's (Kaveri Priyam) selfish ploy to destroy Abeer (Shaheer Sheikh) Mishti's (Rhea Sharma) budding love
The upcoming story of Star Plus show Yeh Rishtey Hai Pyaar Ke will showcase shocking twist and turn.
Finally Kuhu and Kunal's wedding alliance gets fixed after a long period of time.
Both Rajvansh and Maheshwari family are happy with this development.
On the other side Abeer too finally confess his love for Mishti leaving her overjoyed.
Mishti is too happy to get her love in the form of Abeer being unaware about the upcoming hazard.
Kuhu and Kunal turns hazard for Abeer Misthi
Yes Kunal and Kuhu will turn hazard for Abeer Mishti's budding love story.
Kunal asks Kuhu to support him to break Abeer Mishti's love story if they want to unite and get married.
Will fate support selfish Kunal Kuhu or true lovers Abeer Mishti?
Let's wait and watch.
Latest Yeh Rishtey Hai Pyaar Ke Updates