Kasauti Zindagi Ki 2: Sharda brainwashes Prerna playing mind game with Bajaj (Upcoming Twist)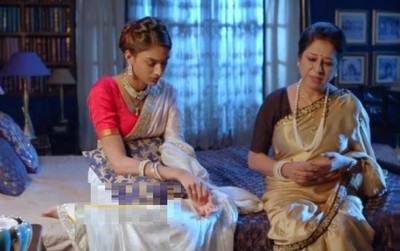 Kasauti Zindagi Ki 2: Sharda brainwashes Prerna to leave Anurag in death state
In the high time track in the story of Kasauti Zindagi Ki 2, Sharda and Tanvi are trying all evil means to bring a crack in Bajaj and Prerna's relationship.
Earlier seen how Anurag meets an accident with Bajaj.
Now angry Mohini calls Police to get Bajaj arrested for trying to kill Anurag.
However, the situation changes and Prerna supports Bajaj proving his innocence.
Where Sharda wants to brew misunderstandings amid Prerna and Bajaj, she will now brainwash Prerna to stop thinking about Basus.
Sharda wants Prerna to still choose Anurag so that she can use this as a weapon against Bajaj.
Sharda to instigate Bajaj
The evil woman will soon instigate Bajaj against Prerna by exclaiming that Prerna still chosen Anurag, not him.
It will be worth watching if Bajaj will come in Sharda's influence and Prerna will also come in Sharda's talks.
Till then keep serialgossip.com for more latest updates.
Latest Kasauti Zindagi Ki 2 Updates