Kasauti Zindagi Ki 2 Upcoming Twist: Prerna trapped in Bajaj's deal to ditch Anurag in hard time (Upcoming Episode)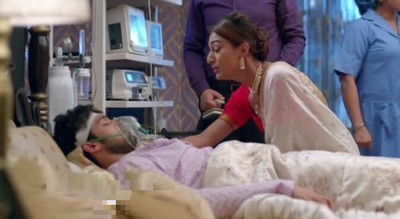 Kasauti Zindagi Ki 2 Upcoming Twist: Prerna trapped in Bajaj's deal to ditch Anurag in hard time
The interesting twists and turns in the story of Kasauti Zindagi Ki 2 are going to bring further a tough time for Prerna.
Anurag is living the last moments of his life that Bajaj finally compels Prerna to go and save Mr. Basu.
Bajaj believes in Prerna's loyalty that Prerna also decides to save Anurag and return to Bajaj.
Finally, destiny brings the couple together in love where Prerna's hearty confession and her painful tears bring Anurag back to life.
However, with the heavy heart, Prerna has to bid her adieu to Anurag as she made a promise to Mr. Bajaj.
Anurag and Prerna part their ways again
Anurag and Prerna will once again have to part their ways from each other.
Prerna is trapped in the deal with Bajaj where she promised to be Sneha's mother and take care of her.
Prerna will ditch Anurag once again after saving his life from death but will Anurag ever understand Prerna's untold true love.
Keep reading serialgossip.com for more updates and latest news.
Latest Kasauti Zindagi Ki 2 Updates