Patiala Babes: Trust issues amid Mini Babita takes toll over relationship (Upcoming Twist)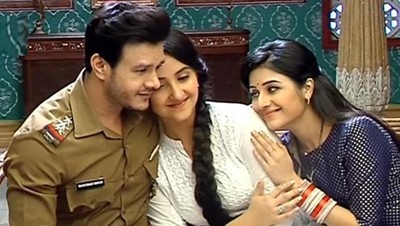 Patiala Babes: Trust issues amid Mini (Ashnoor Kaur) Babita (Paridhi Sharma) takes toll over relationship
The upcoming episode of Sony TV show Patiala Babes will showcase interesting twist and turn.
It was earlier seen that Mini and Babita's understanding for each other starts affecting post marriage.
Babita all the more starts thinking other way round while Mini is same.
Babita starts falling for society people talks and starts scolding Mini over each and everything.
All this while Mini always stood by Babita against society people taunts.
Babita affected with people gossiping against Mini
Now people starts talking about Mini's closeness with friend Mickey.
Babita gets affected with people gossip and slaps Mini.
Mini feels bad as Babita lost trust over her.
It would be really interesting to see how Hanuman fix Mini and Babita's this breaking relation.
Keep tuned to serialgossip.com for more updates.
Latest Patiala Babes Updates