Tujhse Hai Raabta: Anupriya's big secret to separate her from Kalyani (Upcoming Twist)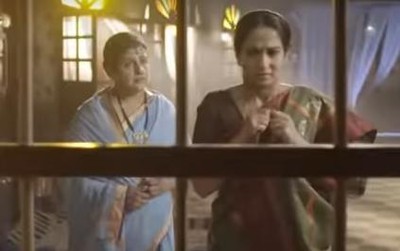 Tujhse Hai Raabta: Anupriya's (Poorva Gokhale) big secret to separate her from Kalyani (Reem Sheikh)
The upcoming episode of ZEE TV show Tujhse Hai Raabta will showcase interesting twist and turn.
It was earlier seen that Anupriya gets trapped in a murder charge.
Kalyani confronts Anupriya over the truth of 26th July or about the receipt.
Kalyani keeps on asking Anurpiya while Sarthak stops Kalyani.
On the other side Anurpiya informs Aao Saheab that all the evidence points against her and she will be exposed as the real murder.
Anupriya decides to runaway to save Kalyani's prestige
Further Anurpiya does not want this big revelation to affect Kalyani.
Anurpiya decides to runaway from Kalyani's life while Kalyani gets to overhear the same.
It would be really interesting to see how this secret will affect Kalyani and Anurpiya.
Keep reading serialgossip.com for more updates.