Sanjivani 2: Vardhan and Anjali's relation to get fishy amid Vardhan's innocent drama (Upcoming Twist)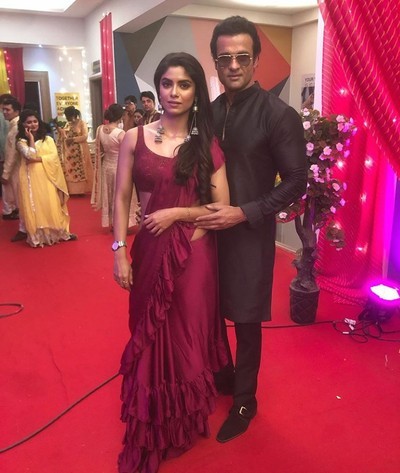 Sanjivani 2: Vardhan and Anjali's relation to get fishy amid Vardhan's innocent drama
The daily soap of Star Plus, Sanjivani 2 is seeing a lot of twists and turns in the ongoing storyline.
Recently seen how Vardhan and Anjali get into a heated argument.
Vardhan vents out his anger on Anjali when Anjali supports Shashank instead of Vardhan.
Further, Vardhan and Anjali will again come together amid Jignesh and Jessica's wedding in Sanjivani hospital.
Vardhan to impress Anjali
Anjali is Vardhan's trump card to defeat Shashank.
Where his anger has put stain on his image forth Anjali, Vardhan will now start impressing Anjali.
However, let see what new twists and turns will come in Sanjivani with Anjali and Vardhan's relation reconciled.
Vardhan will once again get Anjali in his favor by doing his innocent drama before her.
Stay hooked to serialgossip.com for more interesting latest news.
Latest Sanjivani 2 Updates