Kahan Hum Kahan Tum: Deadly Mahesh plots to kidnap Sonakshi from wedding mandap (Upcoming Twist)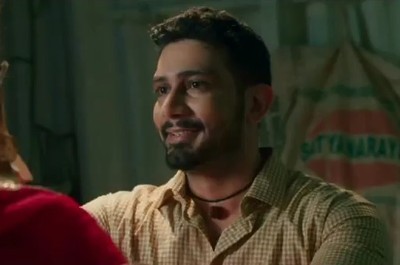 Kahan Hum Kahan Tum: Deadly Mahesh plots to kidnap Sonakshi from wedding mandap
The deadly twists and turns are on the way to spice up Rohit and Sonakshi's wedding saga.
The popular soap opera Kahan Hum Kahan Tum is seeing grand celebration in Rastogi and Sippy house.
Rohit and Sonakshi's engagement ceremony is on the head while here Sonakshi's psycho lover has started to plan and plot against Rohit.
Mahesh is not ready to let Rohit marry Sonakshi thus he makes a nasty plan.
Mahesh to put Sonakshi in danger
Mahesh's madness for Parvati aka Sonakshi will put Sonakshi in danger.
Mahesh plans to kidnap Sonakshi from wedding mandap.
It will be highly intensified to watch if Mahesh will succeed in his deadly motives or Rohit will rescue his lady from the evil Mahesh.
Stay tuned to serialgossip.com for more twists and turns of daily soap operas.
Latest Kahan Hum Kahan Tum Updates