Kundali Bhagya: Preeta's oath on Diwali to throw Myra out of Karan's life (Upcoming Twist)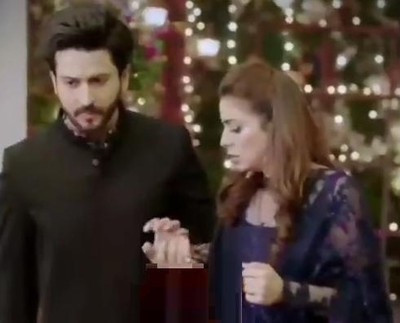 Kundali Bhagya: Preeta's oath on Diwali to throw Myra out of Karan's life
The interesting twists and turns in the daily soap opera of ZEE TV, Kundali are seeing challenges forth Preeta.
Karan and Preeta's marital life seeing ups and downs where Preeta has lost Karan's trust.
Seemingly, the time has come when Karan will realize Preeta's true love for him on the eve of Karvachouth.
Things will start to get settle down between Karan and Preeta but then only Myra will enter in Karan's life.
Preeta's new challenge
Kareena is adamant to separate Karan and Preeta because she doesn't like Preeta.
With Diwali eve, Karan will bring Preeta in Luthra house.
Alongside this Preeta will challenge Kareena to throw Myra out of Karan's life.
Let see how Preeta will smartly protect her marital life from the evil plans of Myra and Kareena.
Stay tuned for more coming updates and latest news.
Latest Kundali Bhagya Updates