Sanjivani 2 Latest News: Sid turns Vardhan's puppet against Shashank (Latest Trending News)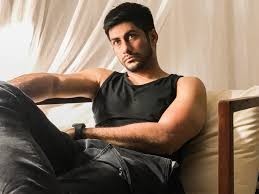 Sanjivani 2 Latest News: Sid (Namit Khanna) turns Vardhan's (Rohit Roy) puppet against Shashank
Star Plus popular daily soap Sanjivani 2 is gearing up for high voltage drama and twist.
Sid is all shattered as Shashank has fired him from Sanjivani and tells him that he don't need doctors like him at Sanjivani.
Shashank had to take this decision for Sid's well being nor his medical license will be snatched and Shashank don't want this to happen.
Here Vardhan tries to take advantage of the situation, where he instigates Sid and thus makes him stand against Shashank.
Sid and Shashank at loggerheads
Sid is already hurt and here Vardhan adds more to it and thus makes Sid stand against Shashank.
Vardhan is enjoying seeing how blood is standing against blood.
What more drama and dhamaka is awaited ahead, stay tuned for more exciting updates of the upcoming episodes only on serialgossip.com
Latest Sanjivani 2 Updates