Choti Sardarni: Sarabjit to get arrested in Meher's murder charges (Upcoming Twist)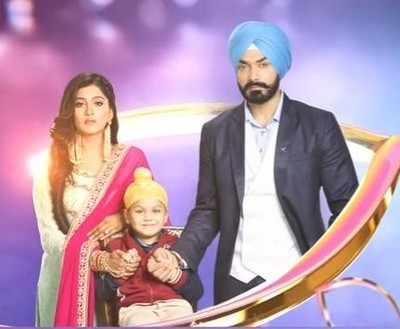 Choti Sardarni: Sarabjit (Avinesh Rekhi) arrested for Meher's (Nimrat Kaur Ahluwalia) murder
The upcoming episode of Colors show Choti Sardarni will showcase interesting twist and turn.
It was earlier seen that Sarabjit wants Meher to settle down in Serbia and Seret Kaur.
Sarabjit thus brings Meher out to her house without even informing her about her permanent separation with Param.
Meher breaks down know that henceforth she will not get to meet Param and will miss him deeply.
Further Sarabjit decides to leave Meher and make a move out of her life.
Sarabjit also informs Meher that he will always help her in case she needs anything.
Sarabjit leaves Meher and walks out
As soon as Sarabjit makes a move Meher gets kidnapped by mysterious person.
On the other side Sarabjit declares Meher is dead and gets arrested in her murder charges.
Will Sarabjit be able to save Meher?
Keep reading for more updates on Choti Sardarni.
Latest Choti Sardarni Updates