KHKT: Rohan-Pari's affair truth revelation bring divorce drama amid Rohit-Sonakshi (Upcoming Twist)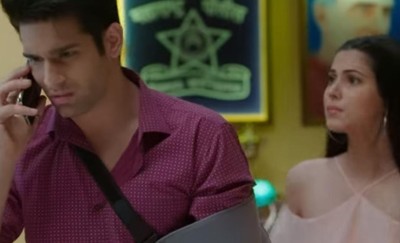 Rohit and Sonakshi opposite with each other over Rohan and Pari's affair issue in Kahaan Hum Kahaan Tum
The upcoming episode of Kahaan Hum Kahaan Tum will bring more drama in Rohit (Karan V Grover) and Sonakshi's (Dipika Kakkar) married life having lots of truth revelation.
As per the track, Sonkashi and Rohit are opposite with each other over Pooja's adaptation truth.
Sonkahsi wants Rohit to reveal the truth to Pooja but Rohit against with it thinking about past mystery.
Apart from this, Pari defames Pooja revealing her birth truth but soon family gets one more shocked knowing about Rohan and Pari's affair.
Sonakshi to leave Rohit's house
Sonakshi is very much tensed knowing about affairs wants to punish both Rohan and Pari as both responsible about this.
Rohit once again go opposite Sonakshi's decision and supports Rohan as he has no fault.
This Sonakshi is very much upset by Rohit's behavior and leaves Sippy's mansion.
Sonakshi decide not to bend down in front of Rohit this time while media rumors about Sonakshi's marriage life in trouble and she can go for divorce.
How Rohit and Sonakshi face the upcoming problems?
Latest Kahan Hum Kahan Tum Updates