YRKKH: Naira refuses to return back in relationship with Kartik (Upcoming Story)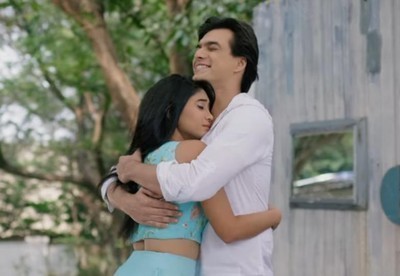 Yeh Rishta Kya Kehlata Hai: Naira (Shivangi Joshi) refuses to return back in relationship with Kartik (Mohsin Khan)
Star Plus popular daily soap Yeh Rishta Kya Kehlata Hai is gearing up for interesting twist and drama.
Kartik and Naira are having tough time while now Vedika solves their trouble.
Vedika revolves all trouble, here Vedika takes charge to unite Kartik and Naira.
Vedika thus gives divorce to Kartik and asks them to be united, here Naira is all confused.
Kartik and Naira's new relationship
Kartik is happy and here he plans to propose Naira and be united with her as earlier but Naira is not sure.
Kartik propose Naira but Naira asks for some time and she don't want to again be in relationship with Kartik.
Naira had seen how their relationship had suffered and they have broken apart and now she is not ready to be again in a relationship.
Latest Yeh Rishta Kya Kehlata Hai Updates