Sanjivani 2: Major setback for Sid Shashank blood ties unfold (Upcoming Episode)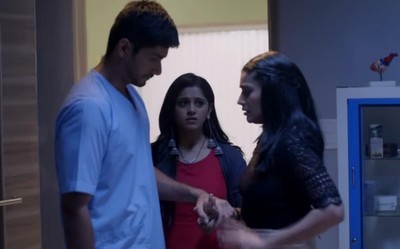 Sanjivani 2: Major setback for Sid (Namit Khanna) and Shashank (Mohnish Bahl) knowing blood ties
The upcoming episode of Star Plus show Sanjivani 2 will showcase interesting twist and turn.
It was earlier seen that Asha makes her exit post warning Vardhan.
Vardhan gets furious as he wants to exact his revenge on Sid and Shashank.
Vardhan does not want to foil his plans and hence decides to expose the big fat truth.
Vardhan thus traps Sid in one ore fake case and wants Shashank to make his entry to save son Sid.
Sid and Shashank shocked with reality check
Vardhan exposes before entire media about Sid and Shashank's blood ties.
Hearing this big fat truth Sid and Shashank gets huge shock of their life.
It would be really interesting to see what happens next on the show when this fact unfolds.
Stay tuned and keep reading.
Latest Sanjivani 2 Updates