Bigg Boss 13: Salman Khan bashes Asim Riyaz tags him irritating (Latest Trending News)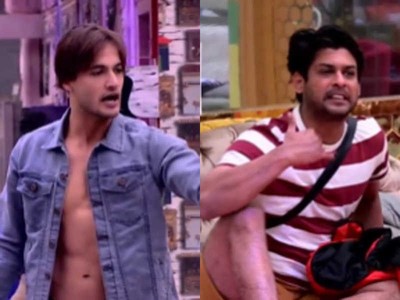 Bigg Boss 13: Salman Khan bashes Asim Riyaz, tags him irritating
Colors popular reality show Bigg Boss 13 is more famous for its controversies rather than anything else.
The season of Bigg Boss is creating much buzz and is high in trp as the contestants are fighting like mad.
This weekend ka vaar is going to be more interesting as here Salman Khan will be seen taking class of the contestants.
Salman Khan will be bashing Rashmi Desai, Asim Riyaz and will not even leave Siddharth Shukla.
Salman Khan warns Rashmi Desai and Asim Riyaz
Salman Khan bashes Rashmi Desai for tagging the show a biased one and even asks her to leave the house if she thinks so.
While on other hand Salman will burst at Asim Riyaz for speaking against Siddharth Shukla who is no more in this world.
Salman tells Asim that he is looking too irritating on the television and needs to change himself and he even doesn't leave Siddharth Shukla for his aggressive behavior.
Latest Bigg Boss 13 Updates