Sanjivani 2: Vardhan's luxury ward mystery solved by Sid and Ishani (Upcoming Episode)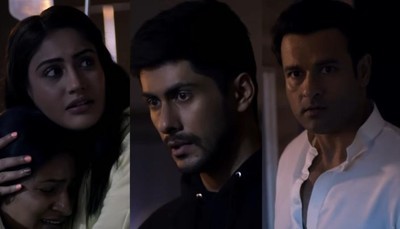 Sanjivani 2: Vardhan's luxury ward mystery solved by Sid and Ishani
The upcoming episode of Star Plus show Sanjivani 2 will showcase shocking twist and turn.
It was earlier seen that Vardhan had created a luxury ward where he appointed Anjali as the CEO.
Now Sid and Ishani enters the luxury ward secretly to find out Vardhan's secret.
Sid and Ishani gets shocked to see many pregnant ladies.
They reveal that Vardhan blackmailed them and for the sake of money Vardhan trades the new born babies.
Sid and Ishani decides to expose Vardhan
It would be really interesting to see how Sid and Ishani expose Vardhan and teach him a good lesson.
Will Sid and Ishani be able to expose Vardhan easily?
Let's wait and watch for the upcoming twist.
Latest Sanjivani 2 Updates