Sarojini: Family shocked as Sarojini falls into Rishabh's arms (Upcoming Story)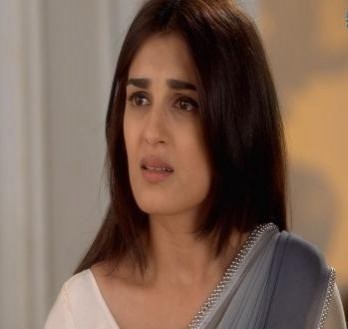 Sarojini: Rishabh's attempts to make Sarojini take back case for Somendra's murder
The upcoming episodes of Sarojini will soon show that the big mystery behind Rishabh and his aunt will be exposed.
Rishabh had earlier walked out of the house as Sarojini had slapped him.
However, Rishabh and his mysterious aunt feel that Rishabh should stay in Sarojini's house and convince them to take the case back.
When Rishabh and his aunt arrive at Sarojini's house, everyone is very happy and they insist that the aunt too should live with them.
Rishabh's aunt decides to reveal truth to Sarojini
Later on, Rishabh's aunt feels guilty for her the crime she has done and decides to reveal the truth to Sarojini but Rishabh manages to stop her.
On the other hand, it will soon be seen that sparks will start to fly between Rishabh and Sarojini as Sarojini will slip and fall into Rishabh's arms.
However, the family will witness this and will accuse and taunt Sarojini.
Latest Sarojini Updates