YRHPK Latest News: Why? Nishant asks Mishti to go back to Abeer (Latest Trending News)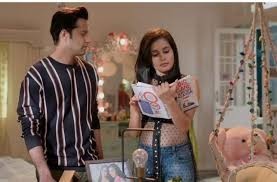 Yeh Rishtey Hain Pyaar Ke Latest News: Why? Nishant (Ritvik Arora) asks Mishti (Rhea Sharma) to go back to Abeer
Star Plus popular daily soap Yeh Rishtey Hain Pyaar Ke is gearing up for new twist and turn.
Abeer marks his blasting entry in Nishant and Mishti's engagement and creates much drama.
Here Vishambhar asks Abeer to leave while Abeer begs for last chance and here finally Mishti asks Abeer to leave from her engagement.
Abeer is broken and leaves, here Mishti is all puzzled and Nishant can see that.
Mishti and Abeer's bitter dhamaka
Mishti is only talking about Abeer and Nishant can see that how much it is affecting Mishti.
Mishti wants to know what had exactly happened which had brought Abeer here, Nishant consoles Mishti.
Nishant finally asks Mishti to return back to Abeer if she still has that feeling in her heart, Mishti is all puzzled.
Stay tuned for more exciting updates of the upcoming episodes only on serialgossip.com
Latest Yeh Rishtey Hain Pyaar Ke Updates