Kundali Bhagya: Not Karan but Rishabh comes to save Preeta (Future Story)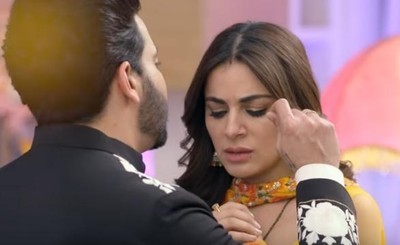 Kundali Bhagya: Not Karan (Dheeraj Dhooper) but Rishabh (Manit Joura) comes to save Preeta (Shraddha Arya)
ZEE TV show Kundali Bhagya will showcase shocking twist and turn in the upcoming twist.
It was earlier seen that Preeta goes to help Luthra family against Sarla.
Sarla asks Preeta to stay away from Luthra family as they are extremely selfish.
But Preeta does not listen and runs on Karan's call only to get punished one more time.
Mahira frame Preeta in attempt to murder charges where Preeta hopes Karan will save her.
Unfortunately Karan gets trapped by Mahira who decides to support her against Preeta.
Preeta shattered with Karan's distrust
On the other side Rishabh comes to know about Preeta's arrest.
Rishabh gets angry on Karan and leaves his business trip only to save Preeta.
Stay tuned for more news on entertainment website serialgossip.com
Latest Kundali Bhagya Updates