Sanjivani 2: Major revelation of NV's villain identity gets Ishani insulted (Upcoming Episode)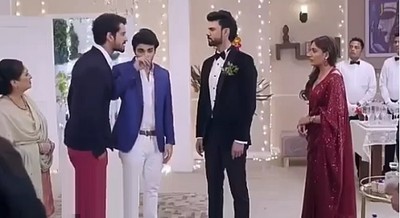 Rishabh triggers Ishani's carelessness towards Sid's deteriorating health state in Sanjivani 2
Coming up high voltage drama in Sanjivani 2 will see a grand party in NV's house.
The Sanjivani staff is also invited where Rishabh once again gets a chance to insult Ishani.
While Ishani is decked up in a beautiful sheer saree, Rishabh taunts her for enjoying carelessly while Dr. Sid is fighting amid life and death.
Sid is still in comma and his health is deteriorating where Rishabh insults Ishani and NV stands silent.
NV's hidden motives
The upcoming story will soon highlight NV's real motives behind marrying Ishani.
Ishani is still not ready to return back to Sid and do his medical treatment.
This is going to be highly intensified to watch how soon Ishani will take stand for Sid and what are NV's real intentions.
Stay tuned with us for more updates of the popular TV shows and Hindi serials.