Choti Sardarni: Big reason behind Meher coming back to Kulwant house revealed (Upcoming Episode)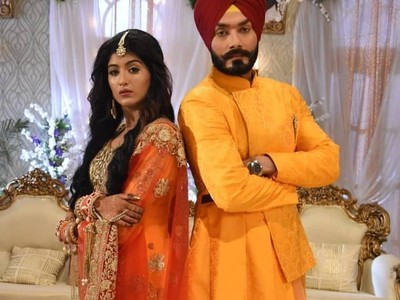 Choti Sardarni: Big reason behind Meher (Nimrat Kaur Ahluwalia) coming back to Kulwant house revealed
Choti Sardarni show on Colors TV Voot will showcase interesting twist and turn.
It was earlier seen that Sarabjit promises to free Meher soon from the jail and he mends is promise.
Meher on her comeback gets ready to go back to Kulwant house.
Meher is not ready to live a stained life with Sarabjit and wants to get proper evidence and expose the real traitor.
In the interim Meher in Kulwant house makes a master plan to expose the real culprit and trap him her plan.
Kulwant also supports Meher's master plan
On the other side Kulwant also want the traitor to get exposed so there is no problem in Meher and Sarabjit's marriage.
Hence Meher comes to Kulwant house to implement her big plan.
Will Meher succeed in catching the real traitor?
Keep reading for further development.
Latest Choti Sardarni Updates