Ek Duje Ke Vaaste 2: Shravan Dadu's challenging chess game to win Suman's heart (Upcoming Twist)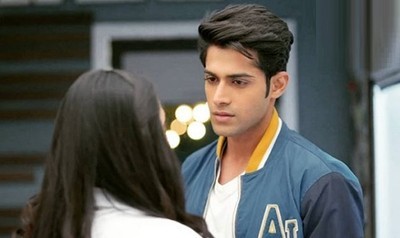 Ek Duje Ke Vaaste 2: Shravan Dadu's challenging chess game to win Suman's heart
Sony TV new show Ek Duje Ke Vaaste 2 is going to interesting track with Suman's open challenge to Shravan.
Soon when Shravan and Suman start sharing a perfect bond of friendship,
Suman wants to test Shravan who is very proud of his talent of impressing everyone.
Suman thus challenges Shravan to impress her Dadu who is not an easy task for him.
Shravan accepts challenge while when he visits Suman's house and challenges the chess game to Dadu by talking about Civilians and Armies talent.
Suman starts developing liking for Shravan
Suman will finally be getting impressed by Shravan as Shravan will win the game defeating Dadu.
Shravan and Suman's destiny is slowly and steadily getting connected.
It is going to be exciting to watch how this high school love story is going to rekindle.
Stay tuned to Serialgossip.com for more updates and latest news of top TV shows.
Latest Ek Duje Ke Vaaste 2 Updates