KZK 2: Anurag hides Prerna's identity to play games with Komolika (Upcoming Twist)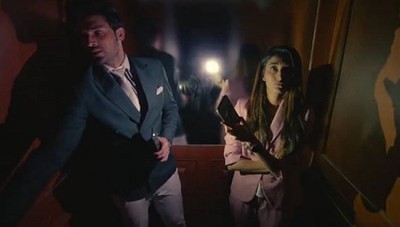 Anurag conceals Prerna's identity turns to play games with Komolika
Hindi Serial Kasauti Zindagi Ki 2 is seeing quite interesting story since Prerna returned back for her revenge on Anurag.
Anurag and Prerna's faceoff in the auction brings major setback for Anurag when Anurag faces huge loss due to Prerna.
The challenging war has finally begun amid Anurag and Prerna,
However in between all this, Anurag doesn't want Komolika to find about Prerna being alive.
Anurag's big fat lie to mislead Basus
Anurag and Prerna get locked in the lift where they both have argument.
Interestingly when Anurag reaches home and the family along with Komolika inquires about the woman, who defeated him.
Anurag hides Prerna's identity and lies to protect Prerna from Komolika.
Let's see how far Anurag will be able to keep Prerna away from Anurag.
Stay tuned to entertainment news website Serialgossip.com for quick updates of popular TV shows and Hindi serial.
Latest Kasauti Zindagi Ki 2 Updates