Kundali Bhagya: Karan's master plan to expose Mahira in wedding mandap (Upcoming Episode)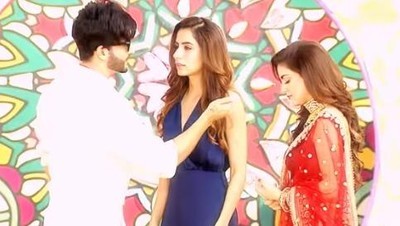 Kundali Bhagya: Karan's (Dheeraj Dhooper) master plan to expose Mahira (Swati Kapoor) in wedding mandap
The upcoming track of ZEE TV serial Kundali Bhagya will showcase interesting twist and turn.
It was earlier seen that Karan as usual betrays Preeta and refuses to trust her.
Preeta feels much cheated in love and Karan who never supported nor trusted her in tough times.
Preeta always loved Luthra family and sacrificed all her happiness and esteem for them.
But Karan shows hatred for Preeta and declares immediate marriage with Mahira.
Karan wants to marry Preeta and expose Mahira
Karan has master plan where he wants to expose Mahira before one and all on his wedding day itself.
Karan hides his master plan so that he can implement the same and make Preeta happy finally to get her back in his life.
It would be really interesting to see if Karan succeeds in his plan or no.
Keep tuned to serialgossip.com for more updates.
Latest Kundali Bhagya Updates