YRKKH: Kartik Naira Kaira's union gets troubled with Goenkas new problem (Upcoming Episode)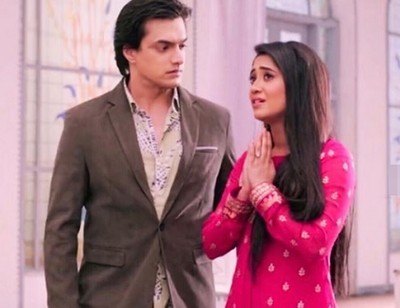 Yeh Rishta Kya Kehlata Hai: Kartik Naira Kaira's union gets troubled with Goenkas new problem
It seems Kartik and Naira will not be able to meet their daughter Kaira as easily as they thought of.
In the upcoming episodes of Yeh Rishta Kya Kehlata Hai, Kartik and Naira come closer to their daughter Kaira, who is alive not dead as the nurse Leela cheated Kartik for money and sold Kaira.
Now when Kartik and Naira are already going through a high time,
Here Rama Dadi warns Naira about how Vivaan's family is going to take Vansh from Gayu.
Tough time for Samarth and Gayu
On one side, Samarth and Gayu's marriage life is already facing a tough time.
Here Vivaan's family is coming to take Vansh as he is Vivaan's son and their grandson.
Kartik and Naira are tensed with the new problem in their family,
Let's see what solution they will find.
Stay safe from Coronavirus and keep reading entertainment news website Serialgossip.com for quick updates of popular TV shows and Hindi serial.
Latest Yeh Rishta Kya Kehlata Hai Updates