Patiala Babes: Mini's kiss of love console broken Neil (Upcoming Twist)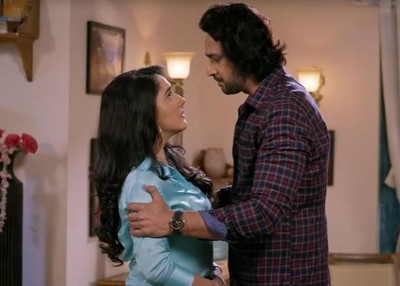 Patiala Babes: Mini's (Ashnoor Kaur) kiss of love console broken Neil (Saurabh Raj Jain)
The new episode of Sony TV serial Patiala Babes will showcase interesting twist and turn.
It was earlier seen that Mini refuse to believe Neil and feels cheated in one side love story.
Neil rather explains Mini about his real past story and Isha's reality leaving Mini shocked to the core.
Mini understands Neil's pain where he just wants his daughter and has given everything to Isha.
Neil wants to feel his daughters small hands and enjoy her childhood.
Mini connects with Neil's real story
Mini connects with Neil and kisses him on his forehead consoling him.
Will Mini turn Neil's perfect life partner?
It would be really interesting to see what happens next on the show.
Stay tuned and keep reading serialgossip.com for more interesting updates.
Latest Patiala Babes Updates