Barrister Babu: Anirudh's challenge to shape up Bondita irked Saudamini (Upcoming Twist)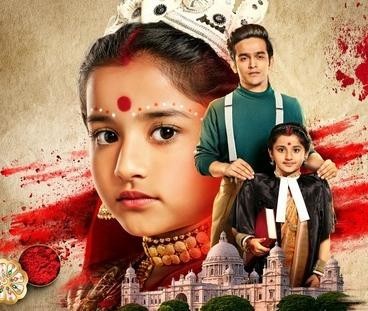 Barrister Babu: Anirudh's (Pravisht Mishra) challenge to shape up Bondita (Aura Bhatnagar Badoni) irked Saudamini
The upcoming episode of Colors serial Barrister Babu will showcase interesting twist and turn.
It seems Saudamini plays a prank with Bondita where she spoils Anirudh's Barrister certificate.
Trilochan and Anirudh gets angered where he asks to drop Bondita back home as she is not capable to handle any household work.
Bondita refuses to spoil the certificate and rejects the blame angering Trilochan all the more.
Bondita decides to walk away from everyone to cool down the temperature at home.
Surprisingly Anirudh recalls the promise made to Sumati and stops Bondita.
Anirudh's vow to change Bondita and make her responsible
Anirudh vows to change Bondita in one week time and make her responsible one.
Trilochan throws a challenge for Anirudh to change Bondita or else send her back home.
Anirudh accept the difficult challenge to shape up Bondita irks Saudamini.
Keep tuned to serialgossip.com for more interesting updates on your favorite series.
Latest Barrister Babu Updates