Choti Sardarni: Sarabjit and Meher confess love amid Antakshari game (Upcoming Episode)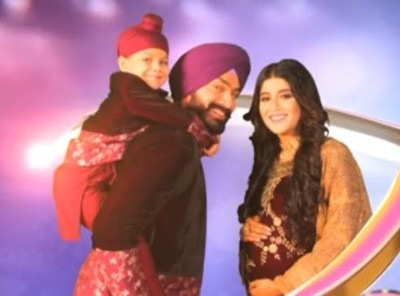 Choti Sardarni: Sarabjit and Meher confess love amid Antakshari game
The upcoming episode of Colors serial Choti Sardarni will showcase interesting twist and turn.
It was earlier seen that Coronavirus made everyone sit back at home and not step up out for safety reasons.
Hence the new episodes have stopped airing which turned boring for loyal audience.
Here is why Choti Sardarni came up with Antakshari from home on video call.
Param Sarabjit Meher Rana Bittu Robbie Kulwant Dolly Masi everyone participated.
Sarabjit and Meher's beautifully arranged love story
Amid the Antakshari Param revealed that Sarabjit and Meher loves each other a lot and sings song Mummy Ko Papa se Pyaar He where Sarabjit and Meher blush.
Later Meher and Sarabjit too sing a love confession song indirectly.
Let's see what new twist waits ahead for Sarabjit and Meher in their beautifully arranged love story.
Latest Choti Sardarni Updates