Kasauti Zindagi Ki 2: Big twist how Prerna to know real reason of Anurag's betrayal (Upcoming Story)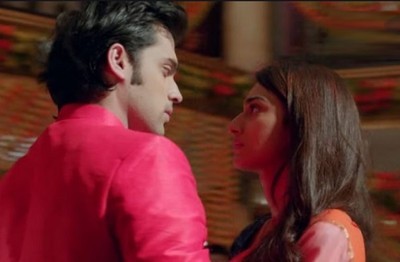 Kasauti Zindagi Ki 2: Big twist how Prerna to know real reason of Anurag's betrayal
The popular hindi Serial Kasauti Zindagi Ki 2 is seeing lot of ups and downs in the storyline.
Anurag and Prerna parted ways on a bitter note when Anurag betrayed Prerna on wedding day while also tried to kill her.
Prerna's love for Anurag turned into intense hate that now after 8 years, she is back to Kolkata for her revenge on Anurag, Komolika and Basus.
Interestingly what is turning out more interesting is the mystery behind Anurag's real reason of betraying Prerna that is now going to get revealed to Prerna.
Anurag Prerna to face off
Coming up track in Kasauti Zindagi Ki 2 will see high time story when Prerna will find about how Anurag is helping her by hiding his identity.
Although the hate is not going to end soon,
Prerna will finally come to know the truth when Anurag and Prerna will face off.
Let's see what new dhamaka is line up in the story.
Keep reading serialgossip.com for latest news and trending twists of hindi TV serials.
Latest Kasauti Zindagi Ki 2 Updates