Kumkum Bhagya: Prachi's love realization for Ranbir brings new story (Upcoming Twist)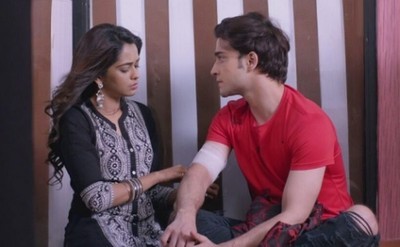 Kumkum Bhagya: Prachi's love realization for Ranbir brings new story
ZEE TV serial Kumkum Bhagya is going to see the beautiful love story of Ranbir and Prachi.
The ups and downs in Ranbir and Prachi's friendship strengthened their trust that now after Ranbir's love realization for Prachi,
Prachi too realized her feelings for Ranbir.
Prachi to make confession
Prachi and Ranbir are finally going to confess their love on a beautiful note.
Where Prachi's love realization for Ranbir will be bringing a new story in the show Kumkum Bhagya,
This is going to be more interesting to watch what new twists will come in the story.
Stay tuned to Serialgossip.com for more updates and latest news of top TV shows.
Latest Kumkum Bhagya Updates