Divyanka Tripathi Dahiya makes lockdown extroverts Paradise (Latest Trending News)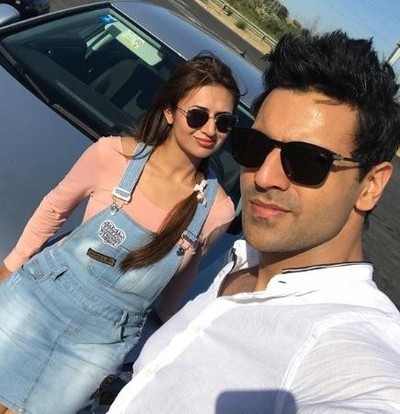 Divyanka Tripathi Dahiya makes lockdown extroverts Paradise
Yeh Hai Mohabbatein and Cold Lassi Chiken Masala fame Divyanka Tripathi Dahiya is keeping self busy during lockdown.
There are people who are completely broken due to being locked up inside and no positivity.
But Divyanka is lucky to have husband Vivek Dahiya by her side.
Divyanka and Vivek keeps self occupied by doing gardening, cooking, hair styling and many more things.
Recently Divyanka Tripathi got her old diary which she felt like she achieved a gold mine.
Now Divyanka Tripathi Dahiya took to social media and posted her picture where she is beautifully dressed up in a saree just like Ishita Ishimaa.
Divyanka Tripathi Dahiya asks everyone to enjoy this lockdown phase in positive manner
Further in the caption she stated, Many complain for being locked down at home...it may even seem like a prison to them. But an honest confession - For those of us wallflowers and loners who have to brave up everyday and behave like an extrovert to fit in, isn't this Lockdown phase like a paradise?
Keep reading serialgossip.com
Latest Divyanka Tripathi Dahiya Updates