Bigg Boss 13 winner Sidharth Shukla back on screen, focuses major urge (Latest Update)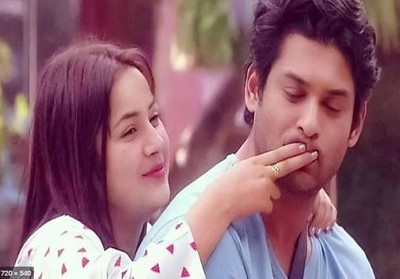 Back In Action: Sidharth Shukla is keen to join screen to fulfill urge of his fans
Currently everyone is facing this Covid pandemic where shows and all are off but loyal fans and viewer of the shows wants their heroes back.
While it was seen that #wewantsidharthback is trending where Sidharth Shukla's fans wants to see Sidharth Shukla back on screen with full action.
Also Sidharth Shukla and Shehnaz Gill are famous with their chemistry and hopefully we will see both together again.
Sidharth Shukla is too keen to join screen again
However on other hand, it is heard that Sidharth Shukla is up for some action project where after lockdown, you all will able to see Sidharth Shukla back on screen.
Excited to see Sidharth Shukla back, share your reviews in comment box mentioned above.
Other details of Sidharth Shukla's show and launch will be updated soon.
Keep watching this site for more exciting updates and latest news about serials and new updates.
Stay Safe, Stay Inside.
Latest Siddharth Shukla Updates