Chotti Sardani fame Param & Yuvi will be missing from show after lockdown? (Latest Update)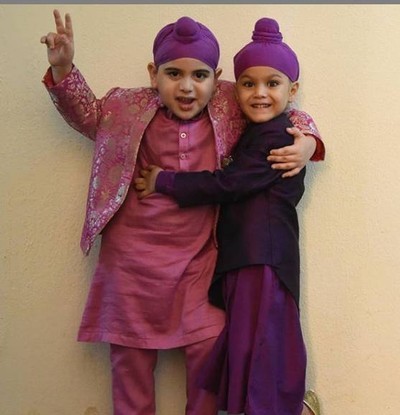 Choti Sardarni fame Yuvi aka Advit Sood and Param aka Kevina Tak will be seen missing
Well, there are some actors who refused to start shootings too soon, as they think that it is not good for their health.
Covid-19 ruled over everything, where many actors are staying away from work zone at their homes and refused to return too soon.
However there is another news is that, makers of the shows are aware that health is first priority and senior and children will also not be the part of the show.
Yuvi and Param will be seen missing after lockdown
Amid all this everyone is just hoping that things get smooth again but Yuvi and Param will be seen missing from the show after lockdown as per government guidelines.
Hopefully everything will get smooth again and duo who are strength of the show will be seen back.
Excited to watch your favorite shows again on the tv, share your reviews in the comment box mentioned below.
Latest Choti Sardarni Updates