YRKKH fame Mohena Singh is back to home but still tests positive, narrates COVID-19 experience (Latest Update)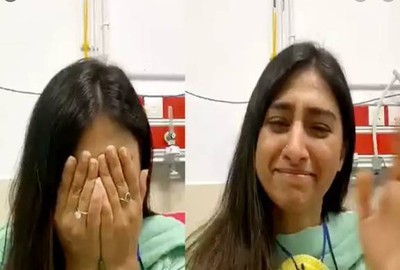 YRKKH fame Mohena Singh is back to home but still tests positive, narrates COVID-19 experience
This is difficult time for everyone where after so many precautions and everything, people are getting corona virus.
Yeh Rishta Kya Kehlata Hai's actress Mohena Singh was tested positive for corona virus where she got admitted in the hospital and everyone is just worried for her.
But as per latest update Mohena Singh revealed that now she is back home but still she is tested positive for Corona,
But now she is completely under isolation , I don't know how long it will take to get the negative tests.
Mohena shared her COVID-19 experience
Actress also added, " We were in hospital from last 10 days and probably I was having virus in my body 5 days before that, so hopefully few days more and surely we will beat the virus,
But till then we have to follow strictly rules, Nonetheless we all are feeling much better health wise and mind wise too, thanks for everyone's support.
Wishing speedy recovery to Mohena Singh.
Latest Yeh Rishta Kya Kehlata Hai Updates