Yeh Hai Chahatein: Social distancing gets no romance for Rudraksh Prisha (Upcoming Story)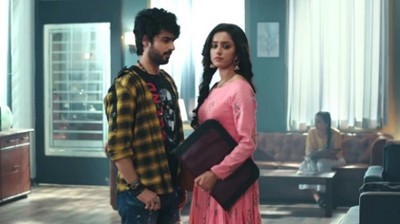 Yeh Hai Chahatein: No romance for Rudraksh (Abrar Qazi) and Prisha (Sargun Kaur Luthra) in post-lockdown episodes
Hindi serial Yeh Hai Chahatein is looking forward to witness its new episodes and new storyline.
However the twist of no romance is going to bring a new pratigya forth Rudraksh and Prisha.
Last seen how Rudraksh and Prisha started to develop liking for each other while Saransh turned cupid in their marriage relationship.
Interestingly now when there will be no romance or intimate scenes in TV serials as per the shooting guidelines due to COVID-19,
It will be worth watching how Rudraksh and Prisha will turn to stay away from each other.
Rudraksh and Prisha's new pratigya
How Rudraksh and Prisha will stay away from each other and what more twists and turns will unfold in Yeh Hai Chahatein is must wait and watch.
Till then stay tuned to Serialgossip.com for more updates and latest news of top TV shows.
Latest Yeh Hai Chahatein Updates