Check non-spoiler reviews of Netflix's DARK season 3, don't be afraid to dive in (Latest Update)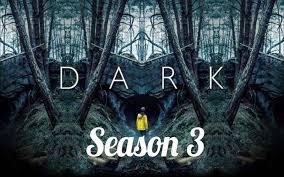 Well Netflix and its shows are obvious backbone to escape from Boredom in this time
Netflix's popular Sci-Fi web series Dark released its season 3 yesterday and fans already showing their eagerness to watch series with full bang.
Dark Netflix's season 3 concludes its epic, time hopping saga of intrigue, loss and love in a bittersweet note, There are non-spoiler reviews so don't be afraid to dive in.
While you can check reviews on this Series before watching whether they are worth of watching or not
People wrote many tweets to justify that Dark season 3 is worth watching, as Finished Dark Netflic, this is just top TIER writing, Goat level even, the ability to pulled this kind of story is beyond world, Hats off to writers, cast and everyone involved, 10/10 is too low.
Another reviews is like, Dimag Ghum Jayega and most surprising is Jo Chacha Hai wahi Bhateeja Hai aur jo Bhateeja Hai whi Chacha Hai.
Well it all shows that Dark Season 3 is worth watching and you people can give it time to watch.
Stay tuned with Serial Gossip.com for more exciting updates and upcoming news.
Latest Dark Season 3 Review Updates